Why does my child seem disinterested during class time?
We are back IN PERSON which has been SO amazing! The connections, the smiles… it's something we missed so much. Being new to or just now beginning in person with Kindermusik comes with some common questions from parents.  These are questions we haven't answered in a while, so we wanted to revisit this topic and see if we can reassure you that your child is thriving no matter their learning style.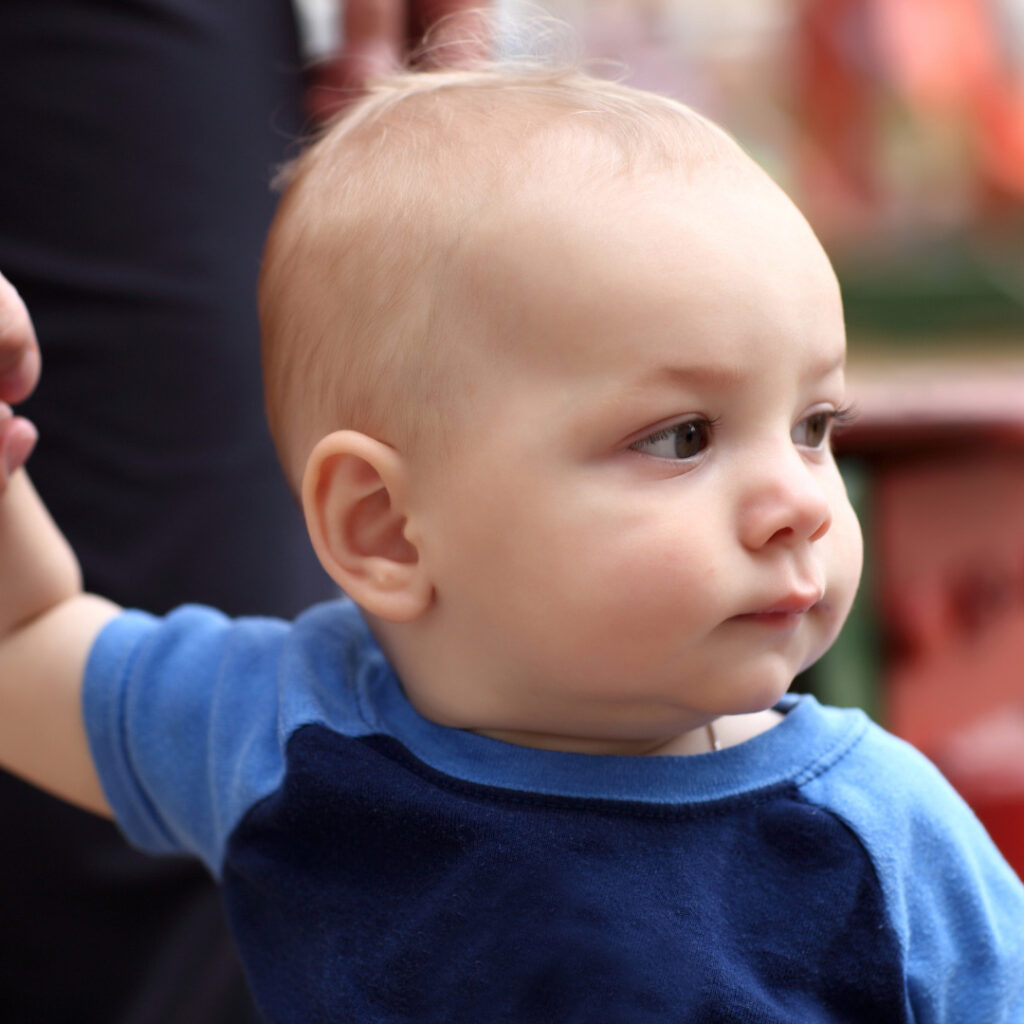 Whether you are in our Kindermusik classes, another parent child class, or even getting back out there with playdates and social opportunities, you may be noticing that your child isn't instantly jumping right in, or seemingly excited to be there. However, what you see on the surface many not be the entire story.
Children learn in so many different ways. Some learn by listening (auditory), some learn by moving (kinesthetic), and some learn by touch (tactile). Some children, especially in new environments may appear disinterested, when in reality, they might just be processing. Many times parents interpret this passive learning as their children not liking the class, activity, or experience. This might not be the case at all. In fact, when you go home, or when class ends and your child is back in their safe place, they might start showing you all that they learned. It's quite amazing to see!
The best learning experiences are those that integrate the senses, learning domains, developmental needs, and interests of the child. For example, a great integrated activity might involve singing, language, imagination, listening, creativity, problem solving, and pretend play. This level of integration creates an optimal and meaningful learning environment for each child.
Preparing a safe and secure learning environment is a top priority. When in this type of environment, children are able to access the part of the brain which is responsible for learning and memory. With you by your child's side, you are creating a safe, loving place to return to at any time. The key is making exploring and socializing an option, but not judging how or when your child may integrate in. Inviting them to join and participate at whatever pace they need without expectation is the best gift you can give as you both return to these kinds of activities.
I hope this eases your mind as you head back to an in-person experience.
School Year 2021 – 2022 class registration is ongoing. We know you'll find an option that will be the perfect learning experience for your child Have questions? Just contact me @ 402-770-1486!

Wishing you all health and happiness this fall! Ms. Shawna
Keeping Us All Safe!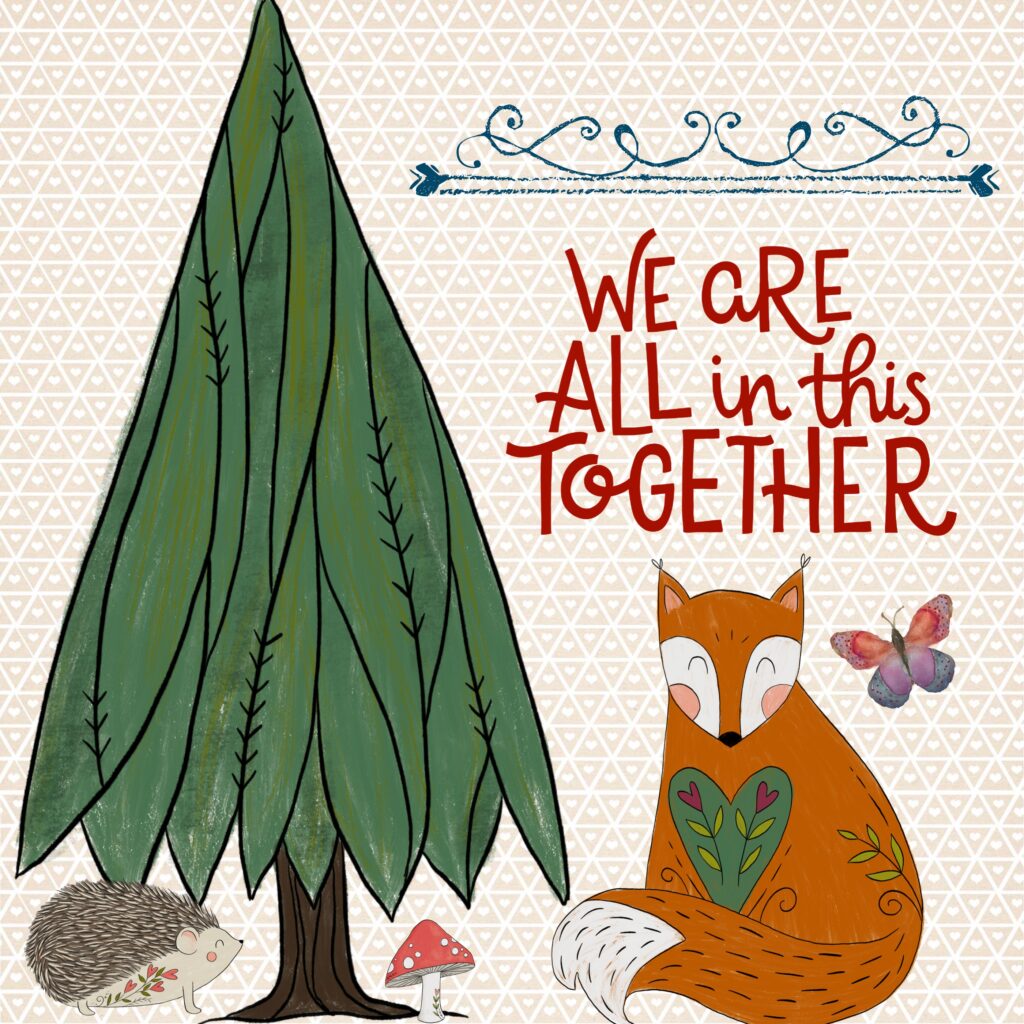 Worried about Covid? I am too!  That's why I am vaccinated.  Studio policies will continue to be updated based on local levels of transmission and any directed health measures set in place by the Lincoln Lancaster County Health Department.  We will be embracing masks, family areas, great air flow as well as continuing exceptional cleaning of all instruments & props. What HASN'T changed is the beautiful experience that is Kindermusik!

I remain committed to doing what is right in the moment as it presents itself.  As the new mask mandate begins tomorrow, 8/26/21, Kindermusik of Lincoln will be in happy compliance.  The current plan is to hold all classes outdoors as long as the weather allows (rainy day classes will be indoors in our normal classroom).  Once the weather becomes too cold to comfortably be outside, classes will then be moved inside. 
* If a class is taking place indoors, all persons coming, going, and attending classes inside the building, 2 years old and older will need to be masked, regardless of vaccination status. 
* If a class is being held outdoors, based on current requirements by LLCHD and the CDC, masks will not be required as there is ample space to spread out and remain socially distanced.  Of course, masks outdoors are always welcome and at your discretion.

I have learned so much this last year and yet, I continue to learn every single day.  I have become more comfortable making changes and standing by decisions I make that are in the best interest of the precious folks, young and old, that grace my business doorsteps.  I will remain unapologetically cautious.  I believe that I have a responsibility to do my part in keeping my community safe while providing a safe option for children to continue to learn, socialize, and grow.  As of right now, the plan to start classes on Tuesday, September 7 remains in place.

As always, please feel free to reach out with any questions or concerns.  You are my partners in making safe decisions, and I value your input.  Please know, I appreciate all of you very, very much.  You and your children provide so much joy and excitement to my world!!!

Hugs,
Ms. Shawna

School Year Classes: Ready for enrollment, and you can even some dough!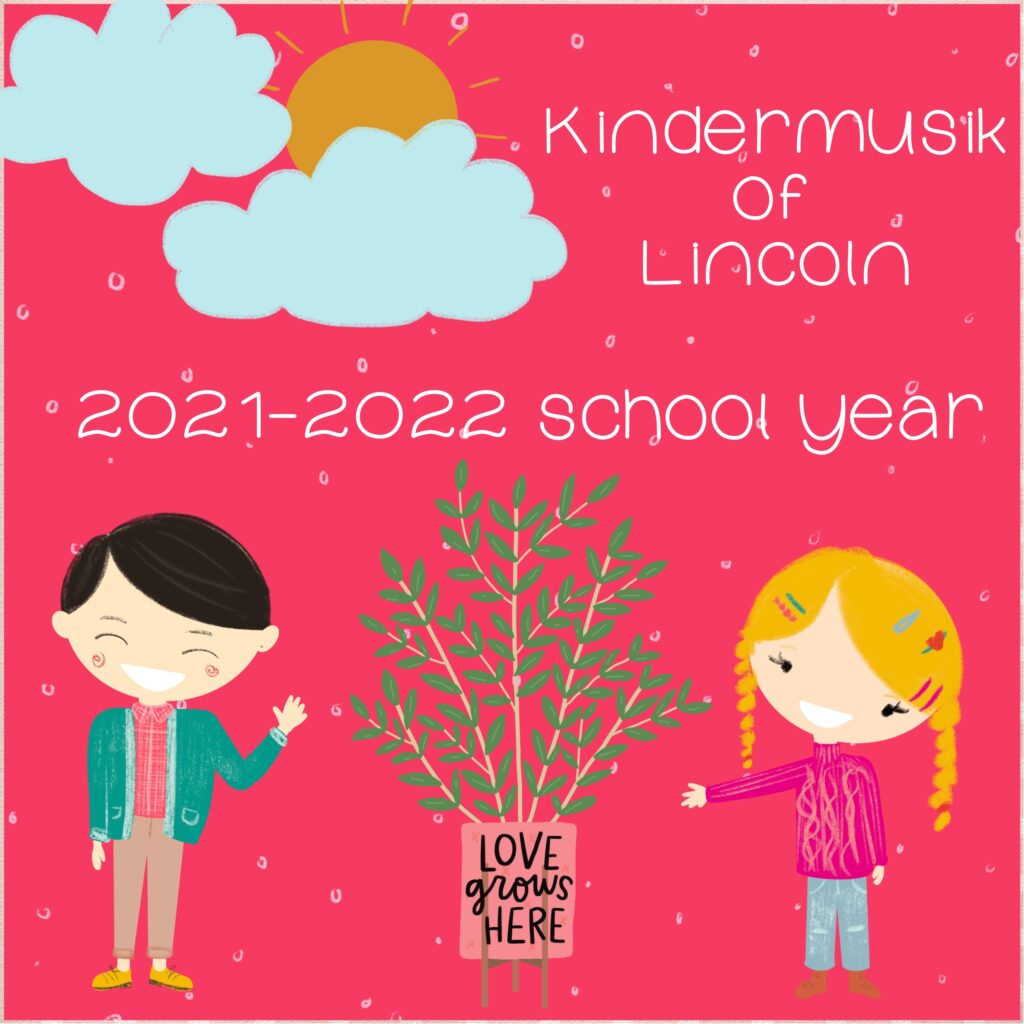 It's that time! Time to be planning your school year activities, filling in your calendars with all the most important things you have planned for you and your family. I know I have been calendaring like a mad woman for the last week (it's always a challenge for me, so many different types of schedules to coordinate!). Whether you use a digital calendar or like me, are partial to a nice sharp pencil and a flippable paper calendar, it feels so good to have it all filled in!

I hope you will be able to find a Kindermusik class for the school year that will fit perfectly in your life. I always to try to offer as wide a variety of classes as I think may be desired. With that being said, if there is a day/time that may work better for you than I have listed, don't hesitate to let me know! I love feedback and who knows, if it works well for you, it will probably be a good time for others as well!

From today through August 1, 2021 you can receive $20 off per child if you select the 16 week option at checkout. Use the code "SAVEMONEY" at checkout and it will automatically deduct it from your total!
Nothing Better than the Good Ol' Summertime!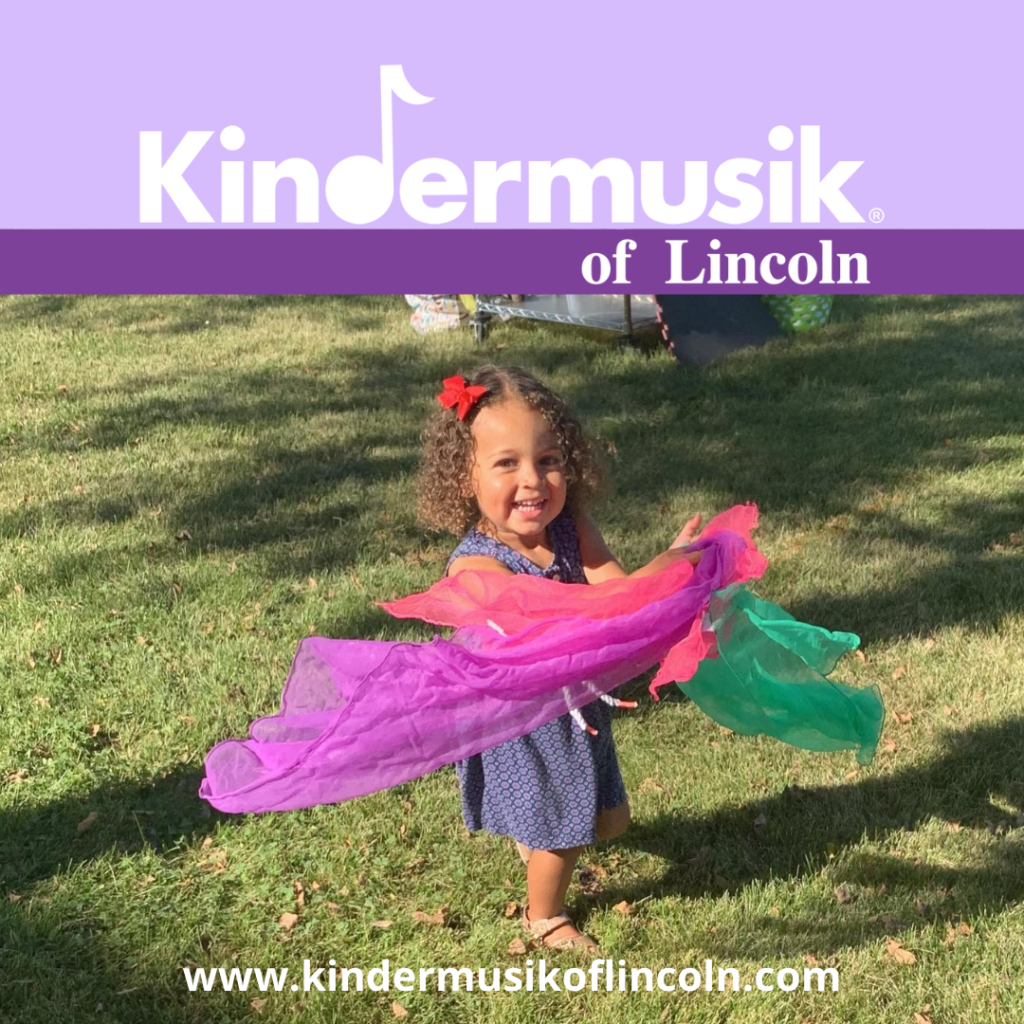 It's that time again! Time to go barefoot in the grass, cheeks kissed by the sun and of course, Kindermusik Camps and Classes! This summer the youngest kids will be able to experience Beach Days, 3-6 year old kids will be playing pirates with Make Believe during Art & Music, and then our most popular camps ever, Jr. and Master Chef are making a return (Jr. Chef is for children 3- 6 years of age, Master Chef is for children 5-9 years old)!!!

The fun and learning begin the week of June 20, 2021 and will run six weeks. Camps/classes are being held on Tuesdays, Wednesdays, Fridays, and Saturdays. There will be a break the week of July 4-July 10.

The goal is to be outdoors as long as the weather cooperates and if it doesn't, we will be inside in our normal classroom. The outdoor component is something fairly new to the Kindermusik of Lincoln Studio, and while we can't count many good things to come out of the pandemic, learning to be a more flexible and outdoor embracing studio has been one of them.

So what are you waiting for? Some classes are already full at the time of this post, and others are nearing capacity. Don't miss out on this opportunity to learn, sing, dance, play, socialize, imagine and just be with one another!
Kindermusik of Lincoln LIVE!!!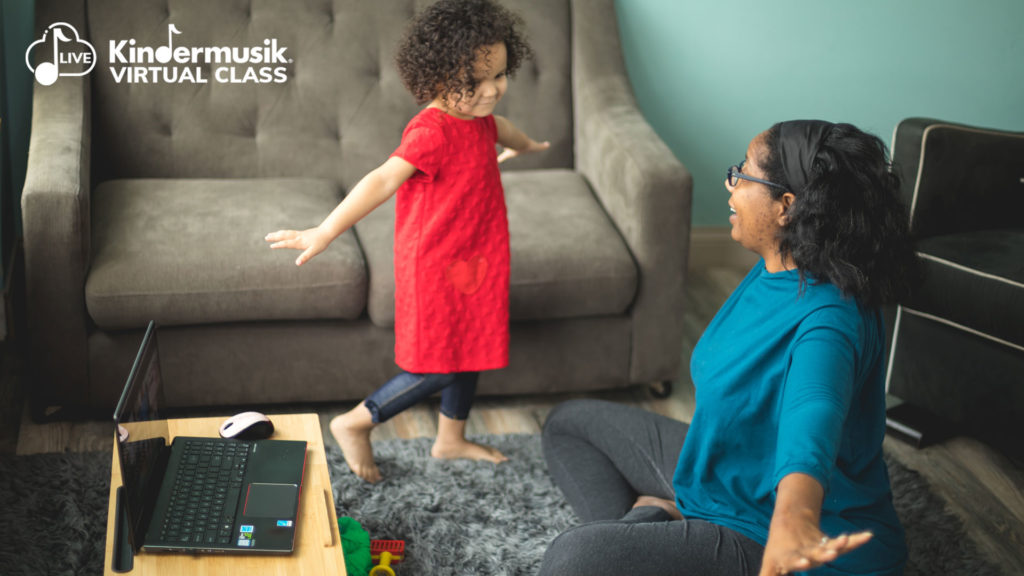 Great news!!!! Kindermusik International has embraced the current need for social distancing and has created means for all Kindermusik Educators to continue to offer their award winning curriculum in virtual classrooms! This means that while we may be going through a time where group activities are not allowed, we don't have to stop making music! In fact, we can make as much music as before or even more!!!

Kindermusik of Lincoln has gone to online LIVE virtual classes until we can safely meet in the studio once again. Obviously, there is not a hard and fast date as to when that will be, as we want to make sure that we make that decision based on the best and most reliable data available.

You can still sign up for Kindermusik classes. They are unlimited within the age group for which you enroll. There is a sibling discount available, and we are bringing back the REFERRAL DISCOUNT TOO!

So to stay sane, provide predictable and trusted learning and movement opportunities for your children, and feel good about supporting a local business, ENROLL NOW!
July Camps & Classes

July camps and classes are set to begin the week of July 9, 2019! We have so much fun and music-making in store for all ages.
To enroll, click on the SUMMER CLASSES & CAMPS.
FREE Webinar!
November 12 ~ Free Webinar for Early Childhood Educators
Kindermusik International
No Comments
Using Music to Boost Infant and Toddler Development
Kindermusik International partners with Hatch Early Learning to offer this Free Webinar, "Using Music to Boost Infant and Toddler Development." Music is the one constant in an infant's everyday life. All over the world, parents are bonding with their babies through musical sounds and rhythmic movement. Parents know instinctively what scientists have now proven: infants thrive on music.
Join us on November 12th as we team up with Hatch Early Learning to bring you a free webinar that will detail how and why music and movement provide the best learning vehicles for early childhood development (newborn to age 3). Kindermusik International's Director of Professional Development, Betsy Flanagan, will lead the webinar.
What You'll Learn

How immersive musical experiences create and strengthen an infant's neural pathways
Ways to create special bonding moments with newborn to age 3 learners
Specific techniques that have worked in Early Head Start programs
Active music making ideas that "light up" a baby's entire brain
If you're unable to attend this webinar live, that's no problem! Be sure to register and we will send you a link to our on-demand portal to view a recording of the live event.
Sing & Play: Contrasts in Movement and Independence in Movement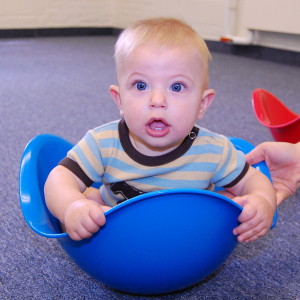 It's a well-known fact. No matter how many parents over the years have wished for it and continue to wish for it, toddlers do not come with an on/off (or even a pause!) button. At some point around the one-year mark, a baby turns into a movement machine. Constantly on the go, crawling, standing, wobbling, walking, and, yes, eventually running and jumping everywhere and anywhere—and often away from a parent in a one-sided game of chase! All of this newfound movement is exhilarating for children and a wee bit exhausting for parents. Ah, to hit the pause button for a moment!
In Kindermusik class each week, we help channel all that movement energy in a way that fosters your child's growing independence and gross-motor development, and emphasizes your unique role as your child's first and best teacher. When we listen to "Toodala" and practice different motions around the room, dance with our scarves using contrasting movements such as high and low or up and down during "Mrs. Murphy's Chowder," or even when your child sits (for a moment!) on your lap to bounce to "Pancake Day, Heigh-Ho," your little one is discovering new ways to move.
Everyday Connection: On the Go-Go Dancer. Celebrate your child's love of being on the go with music. Put on some of your favorite songs and dance, walk, wobble, run, and jump around the house. Mix up the music to include fast and slow, loud and soft, and energetic and calm.
Cuddle & Bounce: Baby's World of Patterns
During the first several months of life, babies follow a predictable pattern. Eat. Sleep. Diaper change. Eat. Sleep. Diaper change. Mathematicians call that an A-B-C pattern. Parents call it the "will-I-ever-sleep-again???" pattern. (Spoiler alert: You will…one day!) Patterns help your baby connect to and learn about the world. From recognizing the facial pattern of two eyes, a nose, and a mouth to hearing the vocal patterns of the language spoken at home to responding to the day-and-night pattern and eventually sleeping longer at night (really!).
In Kindermusik, we understand that babies and young children who learn to identify patterns strengthen their sense of safety and feel happier and more relaxed because they can better predict what happens next. Plus, a solid understanding of patterns eventually leads to success in school, especially in math, science, and reading. Each week in class, your baby experiences patterns through rhythm and meter, tempo contrasts, dances, language and vocal play, and the routine of the lesson flow. So, when your baby giggles and wiggles "going into the kitchen to take a peek" or dances with you to the changing tempos of "Peas and Carrots," your little one gains a greater understanding of patterns—and the world.
Parenting tip: Predictable Playlists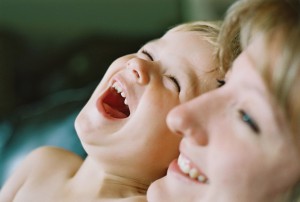 Create a special nighttime playlist filled with soothing lullabies. During your child's last feeding or at the beginning of the nighttime routine, put on this playlist. The predictable pattern of music each night will help your child recognize the end of the day. Try these Kindermusik favorites. http://play.kindermusik.com/en/browse/style/?style_id=35&